Mighty Food 2016
 There's more to a festival than music and drinks – a good festival shouldn't forget about good food! From the very start we have been trying to make Mighty Food as rich and diverse as possible, from popular festival staples to less usual eats, so we also like to include vendors who specialize in various trendy or exotic meals or cater to visitors with specific eating habits. We at the Mighty Sounds team are picky eaters ourselves, so we really care about the food that's available at the festival. After all, we're going to be eating it too!
So what can you expect this year? Of course, there will be a safety net of our good old reliable vendors who have been with us for 8 or more years. You probably know them well! When you're in the campsite, don't forget to stop at the spacious Seladon na cestě café, with their extensive breakfast menu and opening hours suited to early birds as well as those getting "home" late. Their coffee will be served in the festival area as well. Seladon have been with Mighty Sounds since the first edition, but every year they fine-tune their breakfast menu to your tastes and feedback.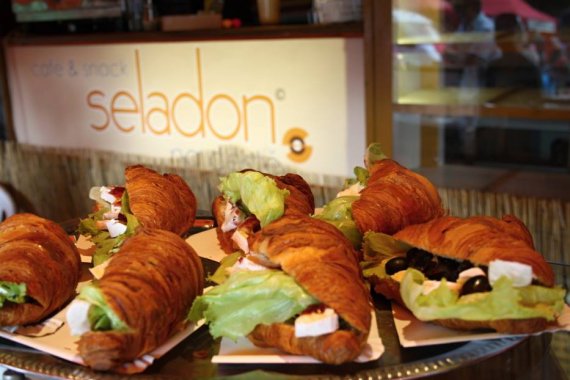 Another popular and time-tested vendor is GraNuja catering. They offer a wide selection of pizza, panini and some tasty Mexican eats. In another part of the area, GraNuja will be flipping and serving delicious sweet or savoury pancakes. Needless to say, vegetarian versions of all meals and at least one vegan version of each type of meal will be available as well.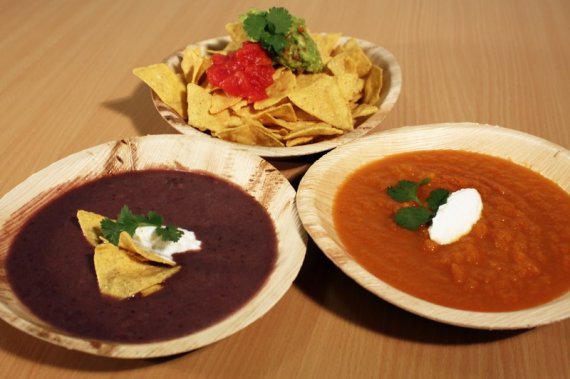 Another faithful Mighty vendor is Čerstvá pasta. We first discovered these pasta makers at a farmer's market, and since then they have prepared many bowls of fresh, tasty pasta with house-made sauce and pesto right in front of the customers at several editions of Mighty Sounds. They also welcome vegetarians.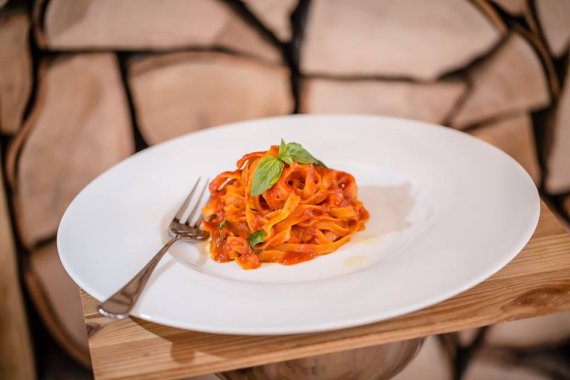 Every year, we try to make your taste buds happy by providing a rich selection of quality food vendors. Even when the festival is not on, we keep our eyes peeled and are constantly on the lookout for new interesting food wizards – be it at food festivals or at the popular farmer's markets – in order to bring the best festival-friendly food to Mighty Sounds. To whet your appetite for this summer's Mighty Feast, we would like to introduce some of our favourite picks.
Even this year you can count on the classic festival staples that many visitors love, including a selection of barbecue delicacies, gyros, lángos bread, Slovak halushki, potato pancakes, hot dogs, trdelník pastry, grilled chicken and noodles. But like we said in our first piece on Mighty Food, there will be a wide choice of gourmet specialties to choose from as well!
The popular snack bar U Sýráků, decamping from Prague's Dejvice to Mighty Sounds for the third time, will be offering the delicious raclette cheese. Its name is derived from the French expression racler, which means to "scrape off". It is prepared by heating one side of the cheese so that it melts and is then scraped off – to be served with new potatoes, pickles and onion. Their menu will also include raclette in baked cheese sandwiches made of South Bohemian bread.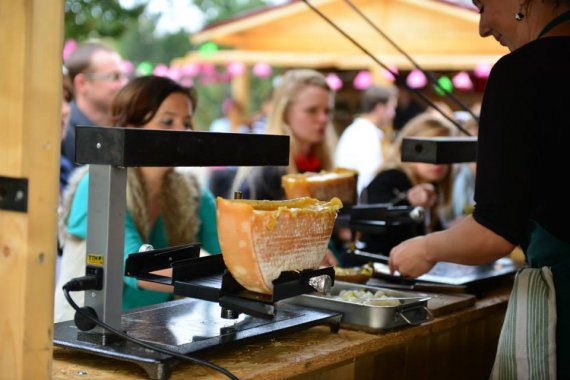 Don't forget to try burgers (for meat-eaters as well as vegetarians) from our favourite veteran burger-makers, who have been feeding Mighty People since Mighty Sounds No. 1: Inspiral Burger from Pilsen. Pulled pork burgers, another type of burgers that is quickly gaining popularity around here, will be served by Café Cool Bar.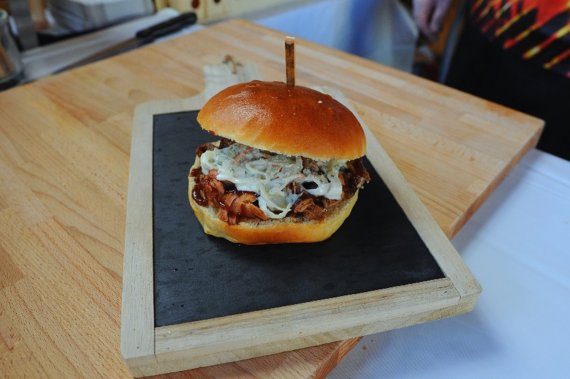 Since last year, after a year's pause after losing our old tea vendor, we've had a new tearoom from the nearby town of České Budějovice: www.cajovycatering.cz.
Vegan food: Veganz.cz, Puro, Paella, Bystrý králík and Raw Deli
Here's another sequel in our Mighty Sounds food parade. On top of what we already talked about in the first part on Mighty Food, we would like to introduce our exclusive selection of vegetarian and vegan foods.
It seems that this year's Mighty Sounds will be an unprecedented feast for vegans. Apart from vegetarian and vegan alternatives being available in almost all food stalls (we recommend all our suppliers to always have vegetarian and vegan varieties so that there's a lot to choose from), this edition will have about five purely vegan vendors, each with a different type of food. We're sure that many people will appreciate this – not just vegans and vegetarians.
For the second time we are happy to announce Veganz.cz with their great coconut ice cream, which was a great success last year. We strongly encourage you to taste this divine creation!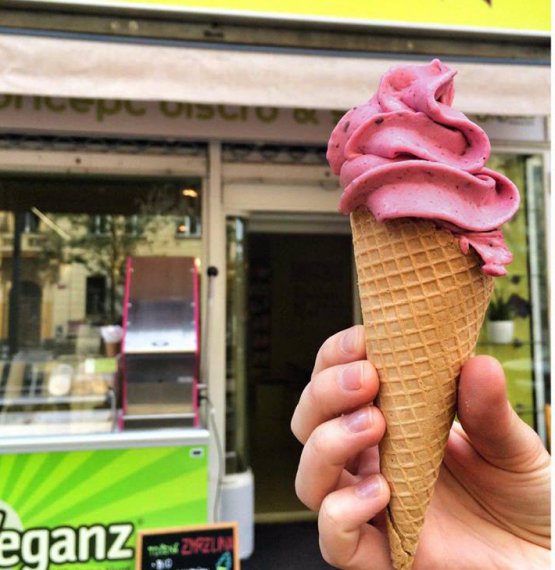 You can look forward to the popular snack bar PURO from Prague's Vinohrady, and also a vegan variety of the traditional Spanish dish Paella, which will be prepared right in front of you on an authentic frying pan, 1.3 meters wide.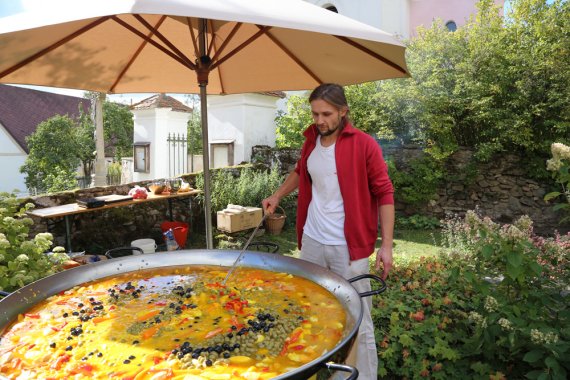 This year we're also welcoming the Bystrý králík restaurant from Mělník. They will be serving a different soup and a different hot meal every day, and their offer will also include quick snacks that go well with beer, such as vegan hot dogs. For the first time in the Mighty Sounds history, we are proud to present a vendor fully dedicated to raw food enthusiasts: in its two restaurants in the centre of Prague, Raw Deli serve raw soups, main dishes, cold-pressed juices and non-perishable foods, and their specialty is house-made raw chocolate. They are planning to bring a similar range of foods to Mighty Sounds, so if you don't feel like going over 42 °C, don't worry – these guys will take care of you.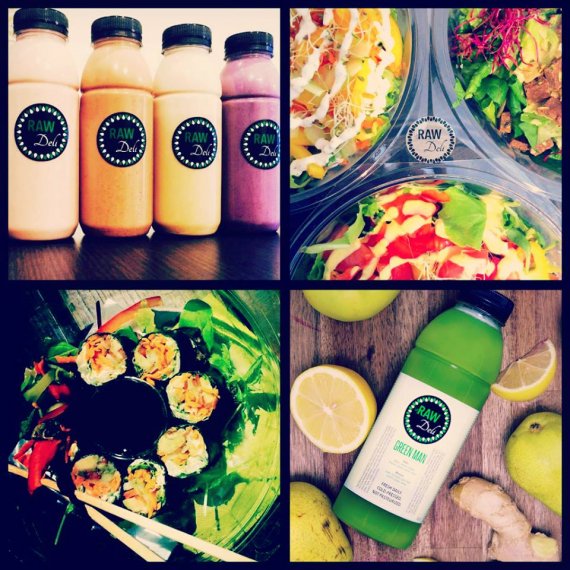 We've already introduced quite a few great food vendors, but the list is far from complete! If you want to be really up-to-date on Mighty Food news, follow our Facebook page.
See you at Mighty Sounds… and bon appétit!
 aktualizováno 11.7.2016