Irie Révoltés – 20 November 2017, Prague, Lucerna – SOLD OUT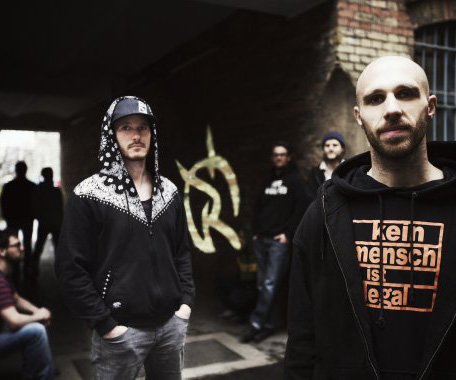 Irie Révoltés are splitting up. After 16 years, 5 albums, countless political actions and over 500 concerts in 25 different countries, it is time for the band to dedicate themselves to new projects.
But Irie Révoltés would not be Irie Révoltés if they didn't make their exit together with their fans, for if there is one thing that has always set the band apart, then it is their inexhaustible energy on stage. In a nod to the French Au revoir, Irie Révoltés' motto for their farewell tour in Autumn 2017 will be IRIEvoir. The band will tour Germany, Switzerland, Austria and the Czech Republic one last time and they are already hyped to really rip it up one last time with everyone who accompanied them over the years- from the people who were there from the very start to those who were not even born the first time Irie Révoltés stormed the stage.
The last gig in the Czech Republic will take place in Lucerna, Prague. The presale has already started, you can get your ticket for 25 Euro now.
Come say your IRIErevoir!
Tickets