Mighty Sounds on the Beach v Mlékojedech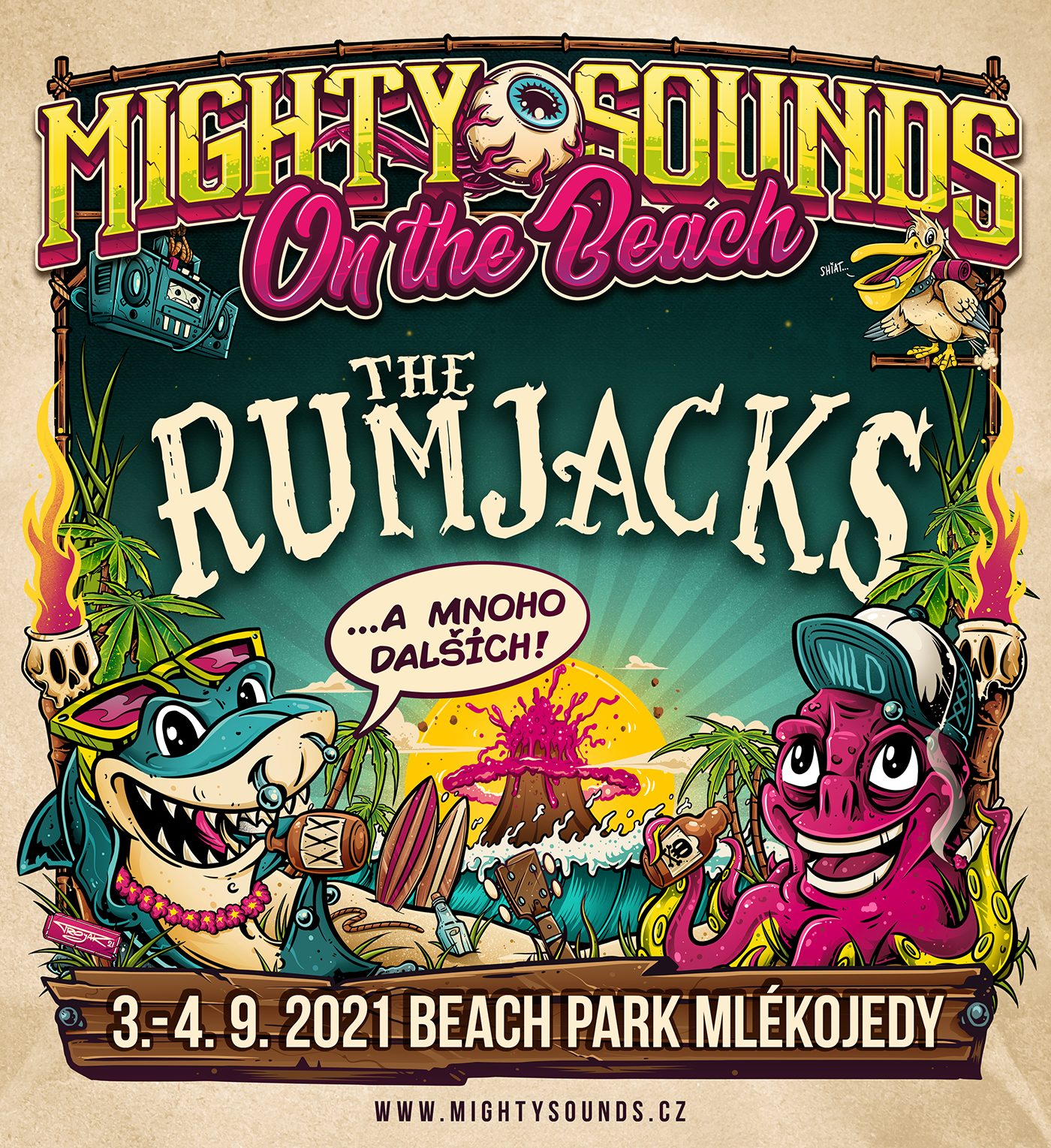 | | |
| --- | --- |
| Datum | 03. 09. 2021 |
| Uhrzeit | 15:00 |
| Profil der Band | |
The waiting for the 16th Mighty Sounds festival has been dragging on. It is such a long time for us too! And that's why we organize a party at the end of the summer. A little more modest, but not less legendary!
September 2021, from 03 to 04 we want to see you in Mlékojedy for Mighty Sounds on the Beach. And let's make it nice – as per usual in Mlékojedy. In a unique environment you can enjoy sandy beaches, swimming in crystal clear water, awesome skate park, paddleboarding, beach volleyball, beach bar and everything that belongs to summer. Of course, the music program will not be neglected – we can already confirm a real foreign hit – the Australian The Rumjacks! Some may remember we mourned for their canceled performance in March last year.
Besides the legends of folk punk – The Rumjacks, there is much more we are working on, follow our website and social networks to stay on track. Pre-sale has already started, you can now buy tickets for both days for 35 Eur and we recommend buying a place in the camp and in the parking lot right away. As the times are now unpredictable, in case the event would be cancelled, we guarantee a full refund of the entrance fee. Do not hesitate to buy tickets, the capacity in Mlékojedy is limited. We can't wait to see you like never before!
Ticket for both days: 35 Eur
Standard camp for two nights, price for one person: 16 Eur
Parking, price for two days for one car: 16 Eur – SOLD OUT
Camp DeLuxe – person in own tent, price for two nights for one person: 25 Eur
Camp DeLuxe – cottage with two 140 cm double beds, price for two days, the price can be calculated between 2-4 people: 125 Eur – SOLD OUT
Facebook event: https://www.facebook.com/events/298717128394550/
Tickets